Events
Thursday-Saturday 12-8pm; Sunday 12-6pm
All aboard! A fun-filled, scenic ride through the promenade past shops, restaurants and Monaco Pictures, over the cobblestone bridge, and near the lake costs $3 per person. Boarding occurs between Altar'd State and Victoria's Secret. Hours of operation may vary due to weather.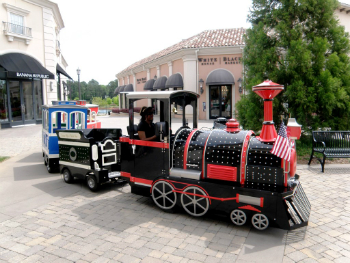 Monday-Saturday 12-8pm; Sunday 12-6pm
Bridge Street's majestic Venetian-themed carousel features 31 characters including a lion, tiger, bear, horse, ostrich, teacup and more! The carousel is located behind H&M overlooking the lake. Cost is $2 per ride. Hours may vary weather permitting.
An annual Carousel Pass is available at Guest Services for $35 per person. The pass entitles the user to unlimited carousel rides through Dec. 31, 2015.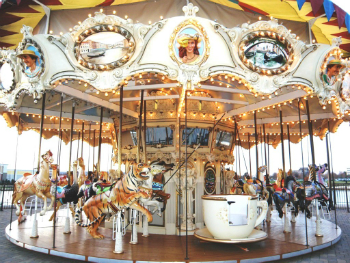 Saturday, May 2 | 9 a.m.
Event participants will traverse a route through the centre and around the lake walking trail. There will be a kids craft area and live entertainment. Cystic fibrosis is an inherited chronic disease that
affects the lungs and digestive system of about 30,000 children and adults in the United States and 70,000 worldwide.
For more information, visit:
http://fightcf.cff.org/site/TR/GreatStrides/4_Alabama_Birmingham?fr_id=3141&pg=entry