Home
Enchanted Disney Fine Jewelry Belle Infinity and Rose Diamond Necklace 1/6ctw
REEDS Jewelers
Enchanted Disney Fine Jewelry Belle Infinity and Rose Diamond Necklace 1/6ctw
From Enchanted Disney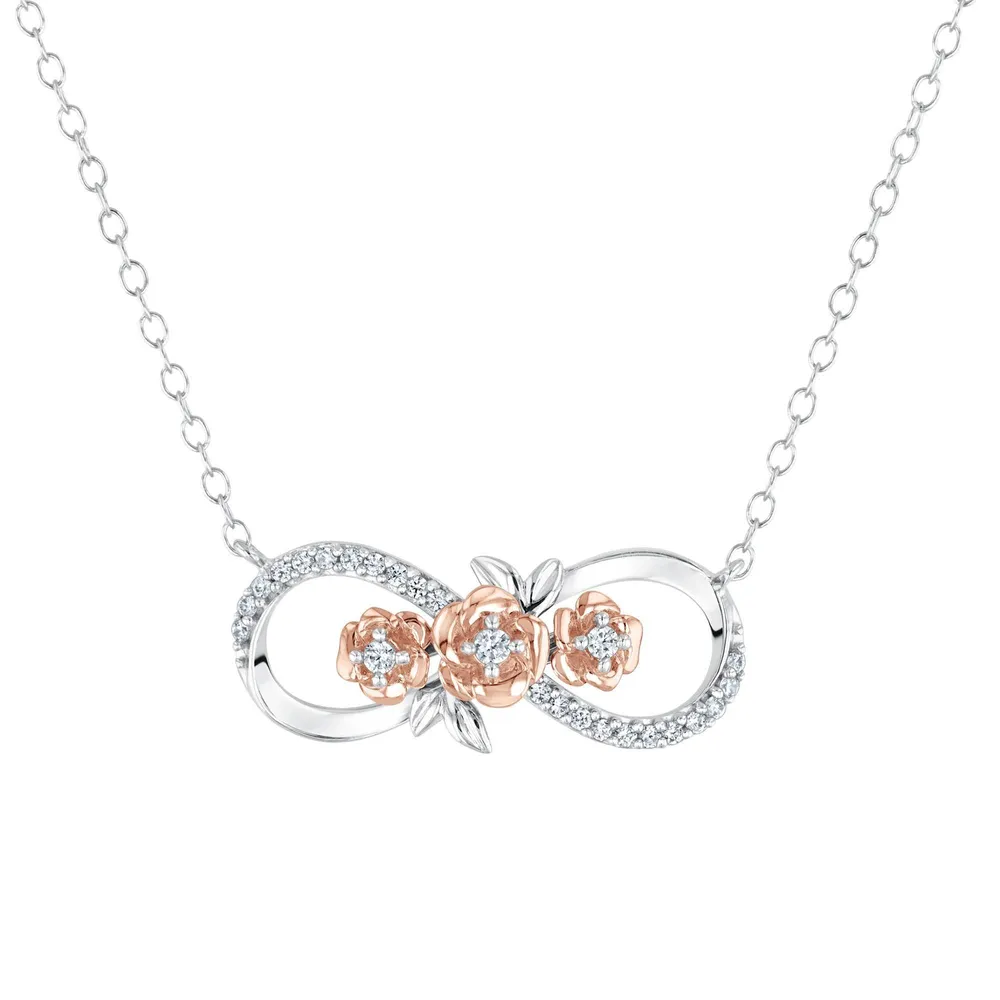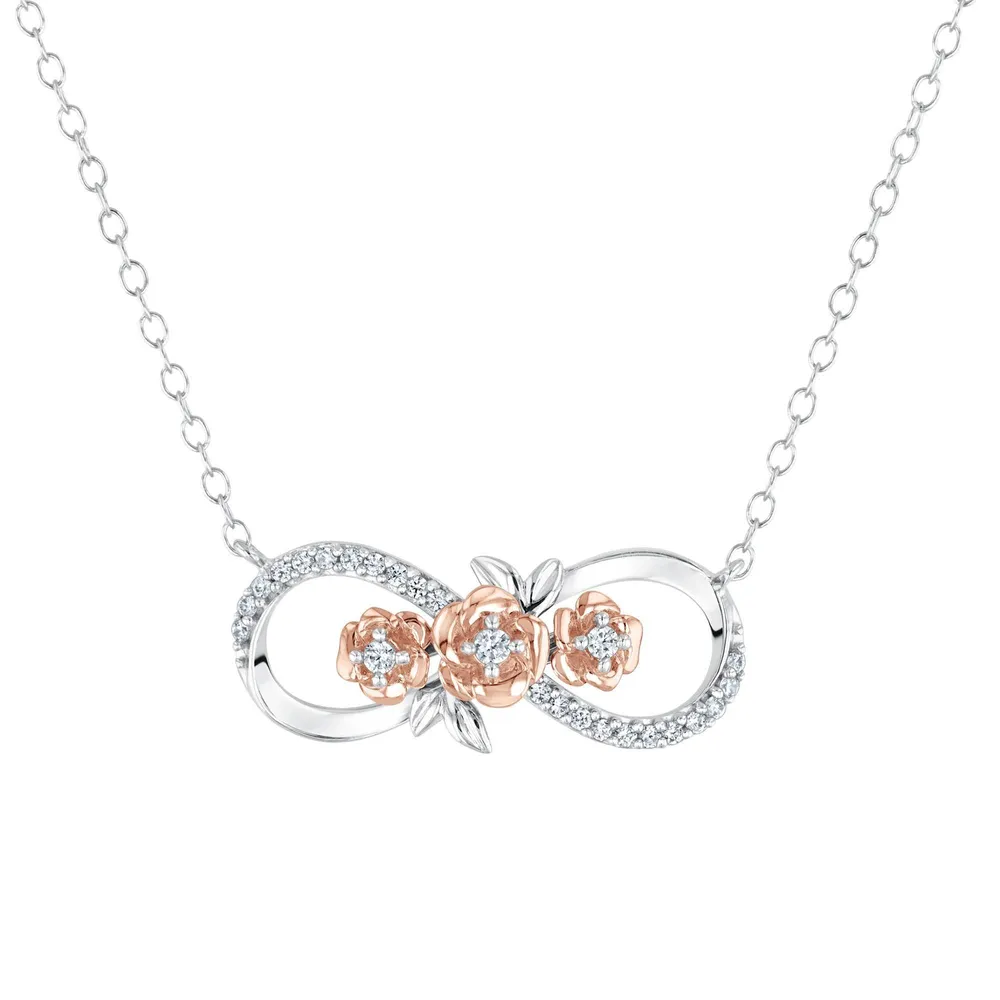 REEDS Jewelers
Enchanted Disney Fine Jewelry Belle Infinity and Rose Diamond Necklace 1/6ctw
From Enchanted Disney
*Product Information may vary - to confirm product availability, pricing, and additional information please contact REEDS Jewelers
From Enchanted Disney Fine Jewelry, Belle's infinity and rose necklace is certain to make your beauty blossom! This two-tone necklace features a stationary sterling silver diamond-adorned infinity symbol that is decorated with three 10k rose gold rose flowers. Additional diamonds stud the center of the roses for romance and sparkle. This romantic necklace measures 18 inches in length. Diamonds are 1/6ctw, I in color, and I2 in clarity. Purchase this necklace to display your love of magic and fairytales.

Using her love of books to experience life outside of her little town, Belle longs for adventure. When she offers to trade place with her father who is being held captive in a castle by the Beast, Belle discovers that true beauty lies within. With kindness and compassion, she learns to open her heart and break the Beast's spell. "I want so much more than they've got planned."

REEDS Jewelers is proud to be an authorized retailer of Enchanted Disney Fine Jewelry.