Home
Enchanted Disney Fine Jewelry Diamond Belle Princess Ring 1/10ctw
REEDS Jewelers
Enchanted Disney Fine Jewelry Diamond Belle Princess Ring 1/10ctw
From Enchanted Disney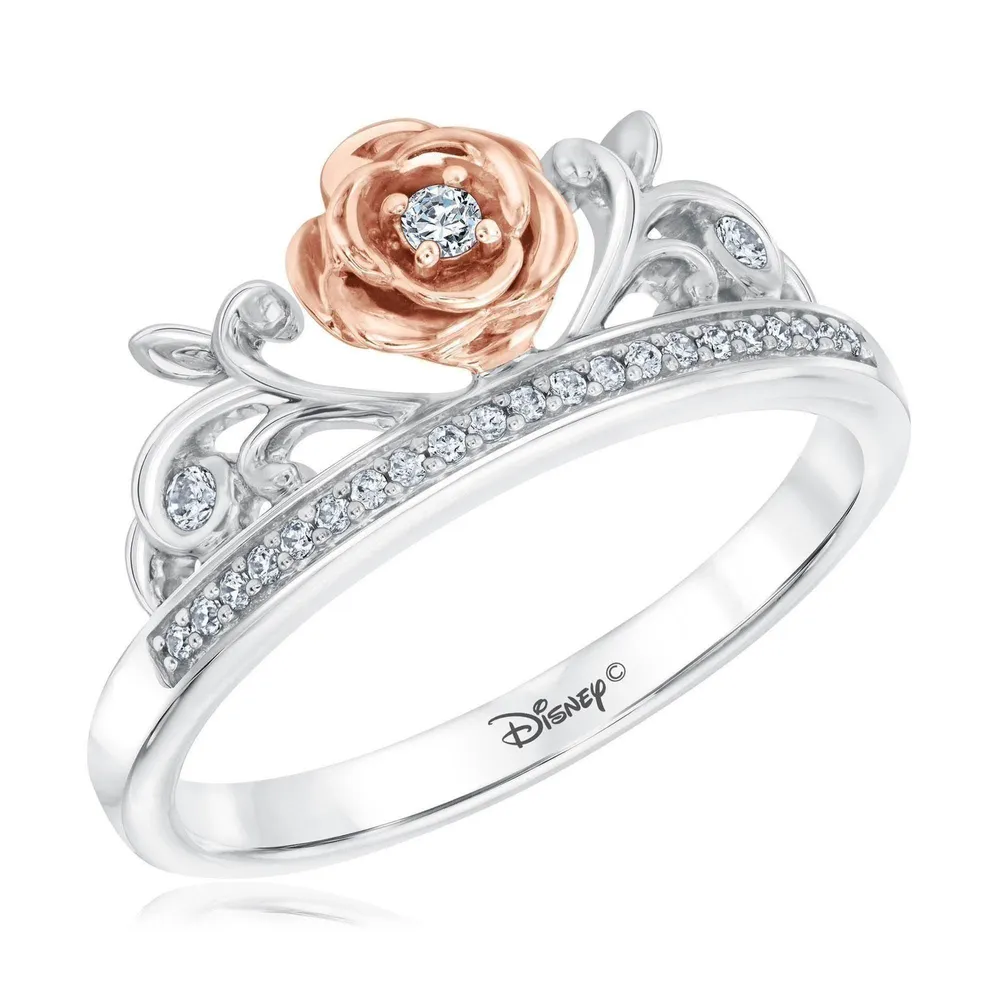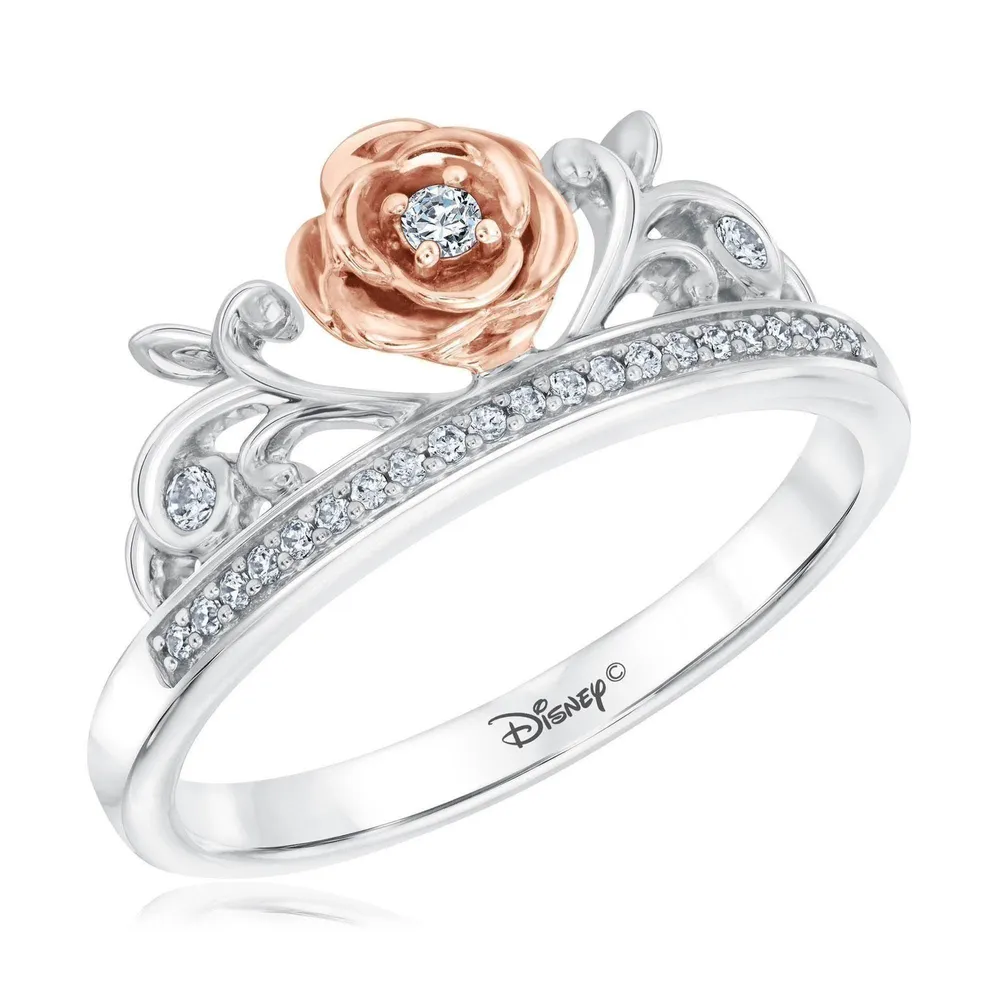 REEDS Jewelers
Enchanted Disney Fine Jewelry Diamond Belle Princess Ring 1/10ctw
From Enchanted Disney
*Product Information may vary - to confirm product availability, pricing, and additional information please contact REEDS Jewelers
From Enchanted Disney Fine Jewelry, Belle's diamond adorned rose princess ring will remind you that true beauty is a matter of the heart! Crafted from sterling silver, this ring boasts 21 round diamonds along the band for a brilliant look. The iconic Beauty and the Beast rose makes an appearance with rose gold plating and a sparkling diamond center. Additionally, the leaves are designed with sweeping, romantic lines that add an intricate design element to the ring. Diamonds are 1/10ctw, I in color, and I2 in clarity. This princess ring measures 8.5mm across the top and 2mm across the bottom.
Using her love of books to experience life outside of her little town, Belle longs for adventure. When she offers to trade place with her father who is being held captive in a castle by the Beast, Belle discovers that true beauty lies within. With kindness and compassion, she learns to open her heart and break the Beast's spell. "I want so much more than they've got planned."
REEDS Jewelers is proud to be an authorized retailer of Enchanted Disney Fine Jewelry.