Home
Power Of Love Crossbody Bag
Brighton
Power Of Love Crossbody Bag
From Brighton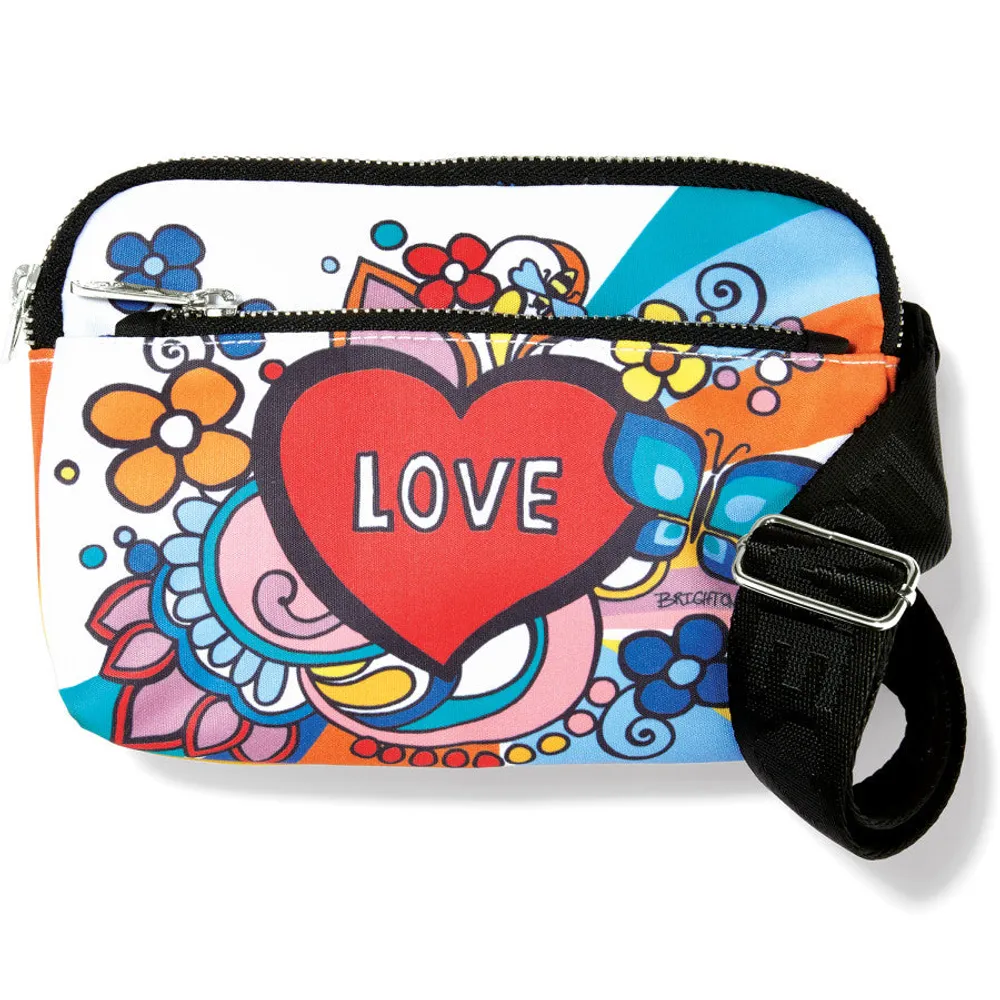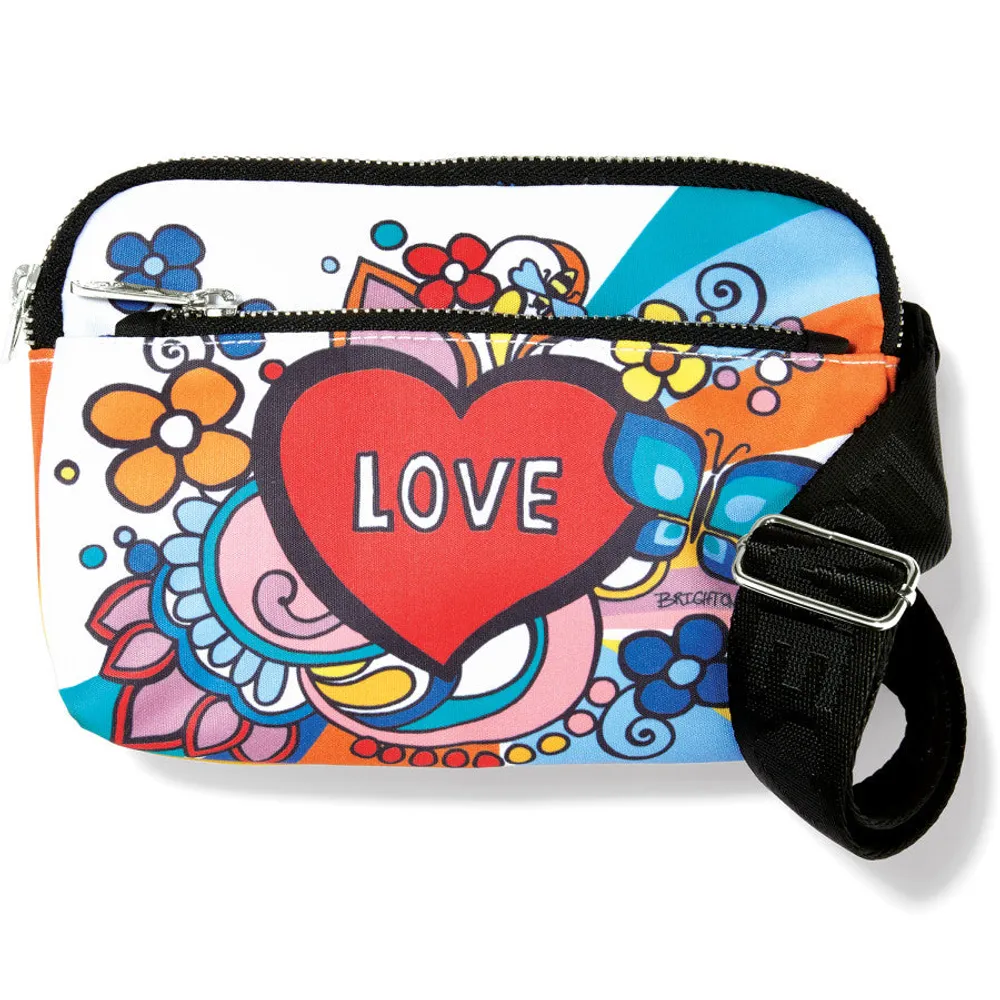 Brighton
Power Of Love Crossbody Bag
From Brighton
A collabration between our Designers Tom Clancy and Aasha Ramdeen, this crossbody bag was inspired by graphic art from the 70s and love! We printed the hand-sketched artwork onto the front and back of this lightweight fabric bag so you will look great coming and going. Super-versatile, it lets you go hands-free and converts from a shoulder bag to a crossbody with an adjustable strap. To preserve the beauty of our leathers, we offer , which we recommend. For fabric bags, use a warm damp cloth to remove debris.
Depth: 1 1/2"
Exterior Material: Bonded Polyester Fabric
Height: 5 1/2"
Strap: 14 1/2" - 25 1/2" Adjustable
Top Closure: Ziptop
Width: 7 1/2"