Home
WHBM® Aura Short-Sleeve V-Neck Sheath Dress
White House | Black Market
WHBM® Aura Short-Sleeve V-Neck Sheath Dress
From White House Black Market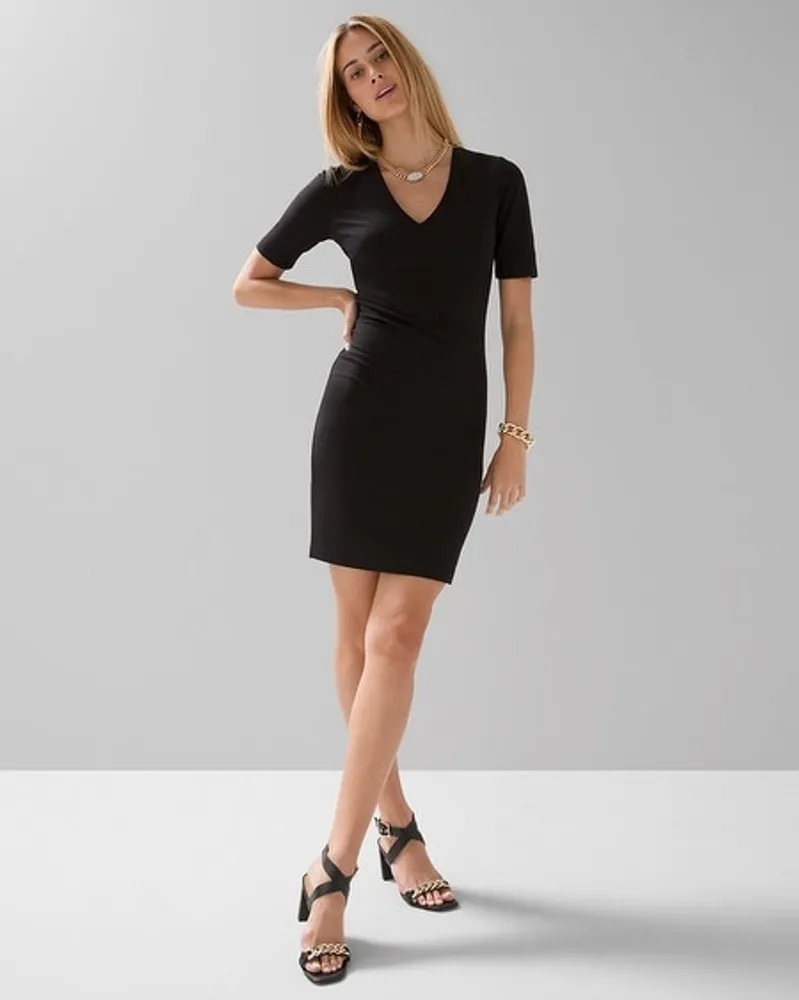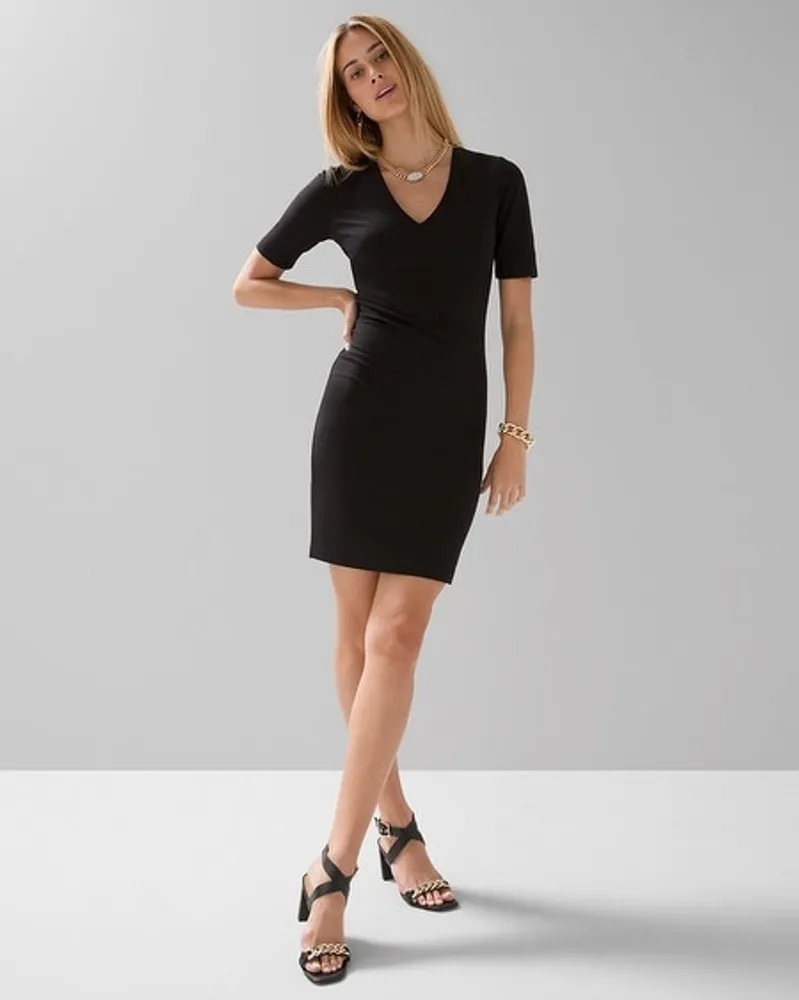 White House | Black Market
WHBM® Aura Short-Sleeve V-Neck Sheath Dress
From White House Black Market
*Product Information may vary - to confirm product availability, pricing, and additional information please contact White House | Black Market
Introducing WHBM® Aura, the one dress you need. All our Aura dresses are made from a high-tech fabric with vertical seams to shape and smooth your body with our exclusive power mesh lining, which also sculpts to celebrate your curves. This dress is designed with short sleeves for some upper arm coverage, and V-neck silhouette, with a short hem that strikes above the knee. Imagine it with tall boots, or tights and booties. Designed to be form-fitting, it runs true to size for a sleek, close-to-the-body look. If you prefer a looser fit, we recommend sizing up.
Fitted through the whole body, waist meant to fit at natural waist
Hits above the knee
Short-sleeve
V-neck
Back zipper
Fully lined
Regular length: 37 1/2" from shoulder
Petite length: 35 5/8" from shoulder
68% rayon, 27% nylon, 5% spandex.
Machine wash cold, lay flat to dry
Imported
Online Exclusive